I have a list of classic nail polish shades for all events and occasions. I had been through all of the nail polish stages: gothic black vamp, girly-red, french manicure, bright neon, and all sorts of bright colors. My all-time favorite is the french manicure.
But back then, I didn't have a style defined when it comes to nail polish. When I was a college student, my nails probably reflected the flags' many colors at the United Nations.
I loved to experiment with colors and, to be honest, probably matching colors with past emotions and experiences as a young adult. Let's say that it was a carnival.
Hide The Albums!
Like everything in life, we learn through living experience and time. It's all fun and games until we go back to our teen or college students' photos and say, "Yikes!" out loud. Those outfits, makeup, and hair colors we used to wear are now debatable.
But hey, no regrets. Those "fashion statements," choices, and mistakes; made us happy at one point in life, right? In my case, I probably need to hide old photo albums inside a safe-lock (and throw the keys), so no one else can find them. Ha!
I guess girls need to go through the awkward process of trying different fashion styles to turn into the woman who understands her body style, what goes with her personality, and what's favorable for her skin color. It's funny, but our future style will be defined by a series of choices from our character.
---

---
A Good Manicure
When it comes to a good manicure, I learned that I don't need several nail polish choices. Only what works with my skin color, that's it.
The Trigueña Skincolor
I'm an island girl. In the Spanish Caribbean, we call my skin color "trigueña." A mix of the island triple-background: Native Taino Indigenous, Africans, and Spaniards.
In the USA, we get called "tan-skinned" or "brown girls." Now, let's not get further into the details of people's prejudices or love for labeling skin colors.
We are talking about skin color because your beautiful skin color is the number one factor in finding and choose the right matching nail color. Nude classic nail colors are the best according to my trigueña skin color.
But luckily, since most of these choices are also neutrals, I would say they are utterly beautiful in all colors.
The Nude Nail Polish
I will always be searching for the perfect nude color. Nothing says I'm a "grown-up" than a nude color shade. There are so many excellent choices that I own several of the same color patterns.
Nude colors are my weakness when I visit a beauty store. Would you mind hiding them from me? Ha! I'm sure one day I'll find the perfect nude polish, and I'll stop the hunt. My favorite nudes are these:
The Pink Nail Polish
Right now, I'm into blush pink nail polish. It goes perfectly on my skin. Plus, those beautiful flowers and pink roses in my neighborhood are getting me inspired.
I tend to try different pink colors during warm season weather, and I keep finding a favorite color each summer. But, of course, there is no such thing as too many. Ha!
The French Manicure
Forever a classic nail polish. It goes well with all skin colors. There are two types of women: women who will only wear french manicures. Or those who give the French manicure a lousy reputation. It's a matter of taste and personality. I love French manicures. I don't use it daily, but it is my number one choice for special events or weddings.
The Modern Frenchy
The key to the perfect "Modern Frenchy" is how I shape and file my nails. Using a pink shade as the base coat, instead of beige, modernize this look.
Let's all keep wearing and using whatever makes us happy. What matters is that we feel beautiful with our choices, regardless if that works according to people's opinions.
The Taupe and Beige-Grey Nail Polish
I didn't fall in love with these colors immediately. These polishes are tricky because they don't always look good against my skin. Luckily, after many tries, I found the perfect balance—a neutral beige and grey. I transition into these colors during the Fall season.
The Classic Red Nail Polish
Fuego! I used to wear the classic red daily. Red is the eternal girly-girly nail polish. It will always give a "feminine vamp" to any outfit. It doesn't matter if the outfit is a black-tie dress or jeans and a white tank top.
It's mandatory to hunt for the perfect "red" for our skin color. There are modern options for red on the market—no problem finding the ideal shade. A suitable replacement for a red color could be an intense magenta.
The Vamp Nail Polish
This color reminds me of my first job in New York City during my early 20's after college. It was my daily favorite, and I remember taking the money from my budget to buy the Chanel classic Vamp color every month, still my favorite.
The right classic "vamp" for me runs into the dark purple or dark red wine categories. Never black. Black is too gothic or extreme for my skin color. The ideal dark vamp is a mix of intense purple-red colors.
I hope all of these choices are helpful. Remember, we are all beautifully different. Therefore we need to find what works for us according to our uniqueness and tastes. There is nothing wrong with trying new colors and failing. That's how you'll discover what's perfect for you and your beautiful skin color.
Had you tried these classics? Which one is your favorite?
Please comment, share or email this post. Thanks for your support!
---
Recommended Book: Rescue Your Nails: A Do-it-yourself Guide to Perfect Fingers and Toes
---
Wendy Reyes Vélez
*This post contains affiliate links.
---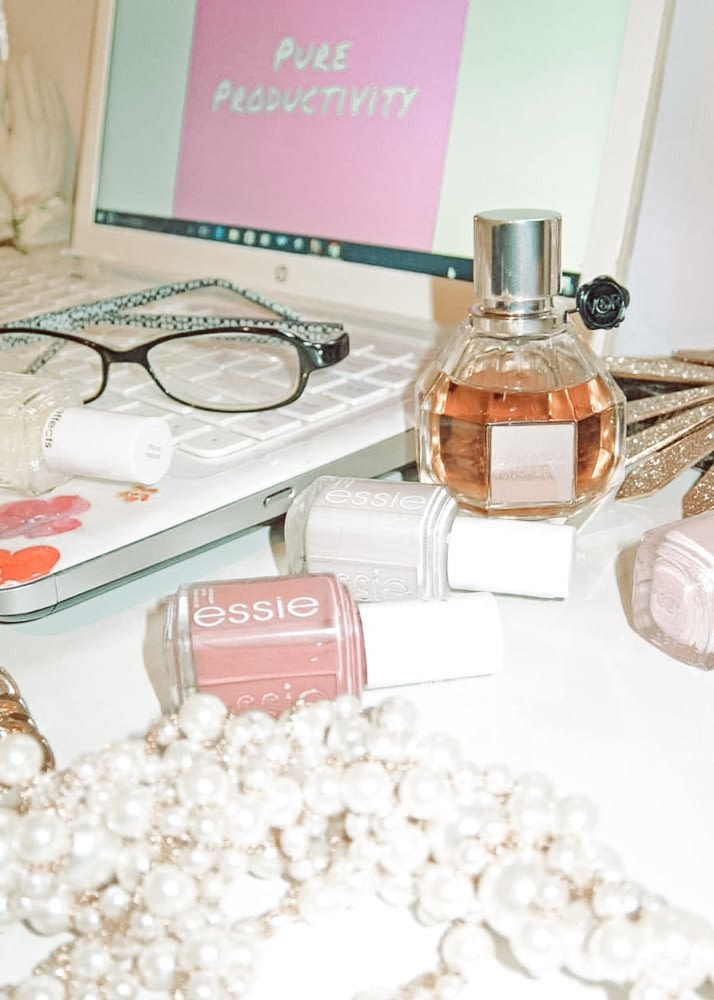 ---