Developing Resilience Overcoming and Growing from Setbacks
There comes the point in life when we learn to look at obstacles as opportunities for growth. Our resilience matches our goals and seeks happiness. Resilience is the emotional and physical commitment to get out of bed each day and reach our dreams.
Chances
Resilience keeps us giving second chances in relationships and friendships because we can't give up on those we love. But it is also resilience that makes us walk away from situations that no longer deserve us or can't control us.
We all know, excessive worrying could leave us feeling helpless and lost. Resilience is optimism, and optimism sees adversity as something temporary. Resilience helps us develop a sense of compassion and motivate us towards the changes needed to overcome stress.
---
Recommended book: The Body Keeps the Score
---
My Personal History Developing Resilience
These recent years, I started doing the most challenging work. Which one? To work on improving myself. And oh boy, so many skeletons came out on that journey. Here is a small summary of what I found and how I discovered my own resilience.
Strong-Or Vulnerable?
At the beginning of the journey, the question was to discover whether I was strong or highly vulnerable? And to find a way to "fix" my feelings. Shockingly, I found that it was my vulnerability that made me strong. My resilience to show up as I am in a world constantly saying that we should be someone else.
Journey
Initially, I worked on a better self emotionally, mentally, and physically and learned so much about myself. I discovered old patterns and emotions that I didn't know were carried within me.
During this internal journey, many hidden stories were waiting for me to be found. These stories were the product of past experiences. Have you ever walked around life with the undoubted certainty that you know who you are? But then, one day, life put you in a situation where you need to look at yourself in a different mirror, and for the first time comes the revelation of what was hidden. I have lived and breathed in the skin of a pantomime that acted, smiled, and moved like me throughout the years. And the new realization of discovering an honest version of me behind so many old patterns and masks.
---
Recommended book: Attached: The New Science of Adult Attachment
---
Imperfectly Perfect
After such discovery, I started paying attention to my body and found inches on my skin unrecognizable. So I became the number one fan of my body again: my neck, the shape of my mouth, and waves on my messy curly hair — the location of the birthmark on my left thigh. The shapes and colors of my fingernails. My brown eyes. My small feet compared to my 5'9″ height and those visible blue veins.
I was getting to know and accept myself as I am. Not as other people perceived me. And neither as my old expectations, which sometimes were different from reality. But as I am today. And I love my recognition.
New Vision
Before this discovery, I used to see my body as the amount of weight required to be dropped, muscles to shape, and tone. I saw my body according to how well the dresses in my closet fit in or not and how tight the jeans were. I saw my body as a small success and a bigger size failure.
But at one moment, I found invisible written words on my skin from those humans who truly and healthily loved me. I also found words from those who used me and used my presence and sensitivity in the past. And, at one point, those words gave me an emotional scar and hurt me.
It took me years, but now triumphantly, those emotional scars have disappeared with the daily renewal of my self-love, maturity, and new experiences.
But what I'm most at harmony is that I see myself as a whole, not just in sections of me. Now, I can find beautiful words on every inch of my body from the many people who love me unconditionally. But more importantly, from ME.
---
Recommended book: The Journey from Abandonment to Healing
---
A Gift From Me To Me
And no, I don't have visible tattoos. I'm talking about spiritual words. I'm confessing to my surprise that most of these beautiful words came from MY OWN resilience and strength. In the past, at some point in my life, I GIFTED MYSELF beautiful, brave words and mantras. It seems that I knew intuitively that these words might be needed in the future.
Similar to someone in the middle of the sea lost in a shipwreck and sending SOS messages to a soul who would respond years later into the future. SOS messages of self-love, resilience, and validation. Resilient words helped me transform my endurance and made me brave in several situations.
Home
These beautiful words are too many now and becoming more significant each day. I accept now that my body is breathing intuition, good vibration, and positive energy. I no longer want to be right or invest in addictive overthinking. Materialistic living and ridiculous possessions do not satisfy my soul.
I crave intensity, creativity, passion, and spiritual connection. I was homesick my whole life, thinking that I was missing something or someone I couldn't ever find anywhere. I became my best friend and ended up becoming more honest with myself. I discovered magically that I'm no longer homesick during that honesty because my missing home was in ME all this time.
---
Recommended book: The Dance of Intimacy
---
Resilience At Work
Dealing with change or loss is inevitable in life. Several years ago, I got sick out of the blue and found myself at a crossroads between my health and the job that made me sick. I chose my health, but the decision wasn't easy. I started working at the age of sixteen, worked throughout college, and developed a sense of pride and overcommitment surrounding my years of work and experience. It was all good until it got me sick.
Choices
Choosing my health was the right decision because nothing else in life matters the most when our health is missing. It was a hard episode in my life personally and career-wise. But it was also during that time that I reinvented myself and decided on a career change.
During that time, I started freelancing online, doing paid content, and then took basic coding classes like HTML and CSS. Coding and freelancing opportunities opened my eyes to Web Development. I decided to become serious with the new opportunity and became a Web Designer and later a Developer. A career change in the tech world was the best decision because I love what I do, and I'm much happier with this industry.
And it all started with me getting badly sick. When I found myself in a hospital bed, I thought that I reached the bottom of the bottom. Little did I know that my strength was being tested, and it was the perfect challenge to create the right beginning. I had two options: One, be afraid, which I was. Or two, face learning new things, which I did. I encountered every new challenge that came my way, and I did it afraid. But I did it.
---
Recommended book: Homecoming: Reclaiming and Championing Your Inner Child
---
How To Cultivate Resilience And Grow From Setbacks:
Envision a brighter future ahead and keep a positive mentality.
Make sure to stay surrounded by healthy relationships—people who support and motivate your decisions instead of sharing constant criticism.
Keep stress under control. It will silently kill you.
A healthy body and mind will find better ways to respond to new obstacles.
Stay away from negative thoughts.
Use positive affirmation.
Watch how you talk to yourself.
Learn from mistakes, problems, and lessons. There is strength in the capacity to move past difficulties.
Stay flexible with changes.
The reality is that sometimes we are going to fail from time to time. Living means making mistakes.
Never stop seeking your dreams, even at the risk of failing.
Resilience means staying strong through the lessons to grow and move on in life.
Your Environment
The final and most crucial lesson is to examine the type of people you have in your life. Someone said that you couldn't judge a fish by its inability to climb a tree. Nothing is wrong with the fish; the fish is in the wrong environment. The same thing happens with many of us.
Do people in your life support you and lift you? Or do they bring you down and live under constant criticism? Sometimes, it is important to analyze which doors need to be open or closed in life. I learned that saying NO and keeping positive people near me is the best self-love gift for me throughout the years.
Sometimes, one of the first things to ask is, "Am I surrounded by Jerks?" The answer could solve many worries and stress in your life.
Time and Resilience
Time heals old wounds. I remember when I wrote this post. It now feels like a thousand years ago. I remember all of my emotions. This was the beginning of a painful internal healing process.
Now, I could smile and say, "Thank you" while I wink at the sky. But, dear friend, it gets much better, I promise. Much better than your old plans. One hundred times better -Okay, maybe ten times better. Keep investing in yourself. Go for what matters, and you'll always have more.
Please comment, share or email this post to a friend. Thanks for your support!
---
Wendy Reyes Vélez
*This post contains affiliate links.
---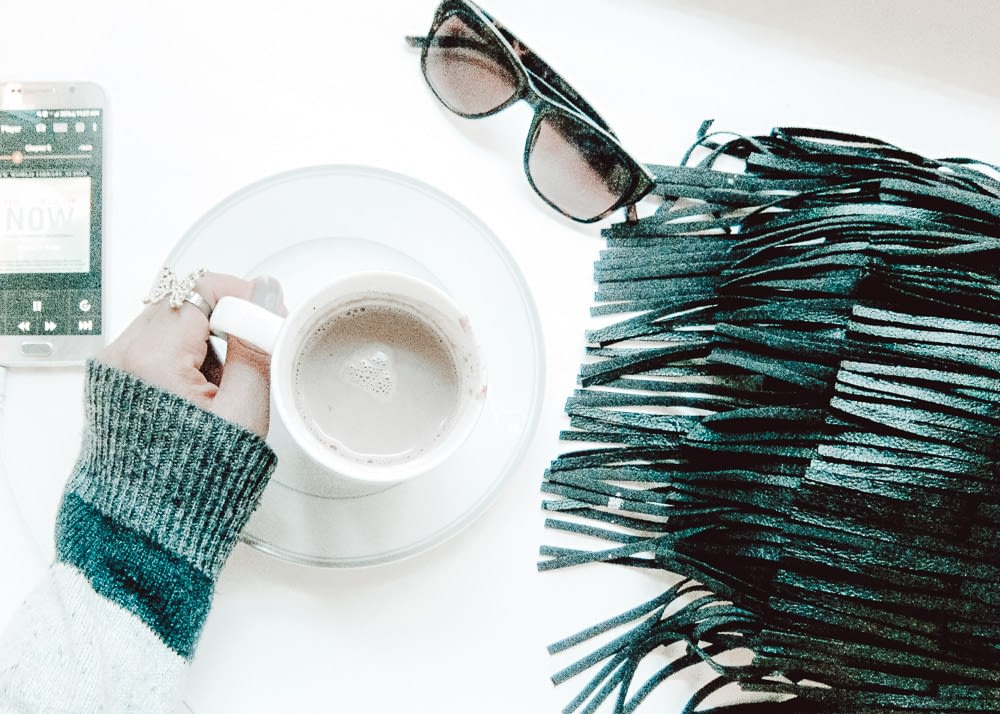 ---
*This is the original article. A second draft article was published and edited differently by SheKnows.com
---